Payment of the goods
Products can be paid by cash or non-cash methods, including plastic cards:
Cash payments to the courier upon delivery
To pay for the order in cash to the courier specify the method of payment "delivery in Moscow". All financial documents the courier will deliver to you with the order. Payment is accepted in Russian rubles strictly in accordance with the price indicated in cash and commodity checks.
Online Payment via Plastic card
Cards of payment systems Visa and MasterCard are accepted for payment.
Payment cards, accepted for payment: VISA Inc, MasterCard WorldWide.
To pay for the goods by credit card when placing an order in the online store, select the method of payment: Credit card.
When paying with a bank card, processing of payment takes place on the bank's authorization page where you need to enter your bank card details:
1. Card type
2. Card number
3. Card validity period (indicated on the front side of the card)
4. Name of the card holder (in Latin letters, exactly as indicated on the card)
5. CVC2/CVV2 Code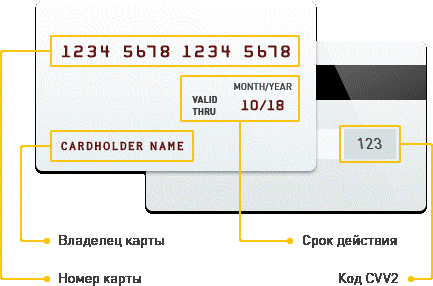 If your card is connected to the 3d-Secure service, you will be automatically redirected to the page of the bank issued the card to pass the authentication procedure. For information of the rules and methods of additional identification, please check with the bank issued you the credit card.
Security of Internet payments processing through the bank's payment gateway is guaranteed by the international PCI DSS security certificate. The information is transmitted with the usage of SSL encryption technology. This information is not available to third parties.
Advice and recommendations on necessary security measures for payments using a bank card:
1. Take care of your plastic cards just like cherish cash. Do not forget them in the car, restaurant, shop, etc.
2. Never give your full credit card number to any person or company on the phone
3. Always have a phone number for emergency contact with the bank issuing your card, and in case of its loss, immediately contact the bank
4. Enter the card details only when making a purchase. Never specify them for any other reason.
Payment via credit card upon receipt of the order
To pay via credit card, specify the appropriate payment method when receiving the order. Please note that in this case only the cardholder can pay for the order. The Courier will visually check the card and contact the bank on the phone to check it for the first six digits of the number. He may also ask you to present an identity document.
In case you have paid with a bank card and then refused it, the funds will be returned to the card from which the goods had been paid.